HMT Limited Admit Card - Apr 22, 2021 | Live News Updates
Welcome to the Sarkari Admit Card section of MySarkariNaukri website. On this page you will find the latest admit cards of HMT Limited. All information about Sarkari result and Rojgar results can be found here..
Browse latest admit card notifications from HMT Limited
There are no admit card details at the moment. Please check back later.
About HMT Limited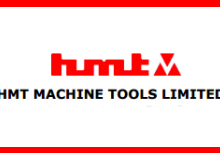 HMT Limited was established in the year 1953 by the Government of India as a Machine Tool manufacturing company. Over the years the company diversified into Watches, Tractors, Printing Machinery, Metal Forming Presses, Die Casting & Plastic Processing Machinery, CNC Systems & Bearings.
Today, HMT comprises five subsidiaries under the ambit of a Holding Company, which also manages the Tractors Business directly.
HMT Limited recruitment offers great career opportunities for several posts such as Executive Associate or Executive Associate.
Interested candidates can pursue courses in Degree in any discipline + Knowledge of computer for a great career at HMT Limited.
Official Address:
HMT Limited 59, Bellary Road, Bangalore - 560 032, Karnataka, INDIA
Bangalore
,
Karnataka
Sarkari Naukri State-Wise