Indian Bureau of Mines Answer Keys - Apr 22, 2021 | Live Updates
Welcome to the Indian Bureau of Mines Answer Keys section of MySarkariNaukri website. On this page you will find the latest answer keys of Indian Bureau of Mines. All information about Sarkari result and Rojgar results can be found here..
Browse latest answer keys of Indian Bureau of Mines
About Indian Bureau of Mines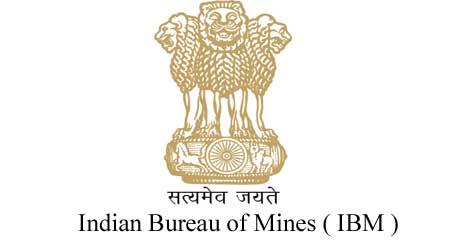 Indian Bureau of Mines was set up on 1st March 1948. It helped the government in framing various rules like Mines & Minerals (Regulation & Development) Act, 1948, Mineral Concession Rules, 1949 and Petroleum Concession Rules, 1949. By 1953 IBM was given an additional function of undertaking a detailed exploration of mineral deposits. Among the minerals explored by IBM were Iron Ore, Limestone, Dolomite, Coal, Copper, Tungsten. With the passage of time the activities of IBM grew in depth and extent like Technical Consultancy and preparation of mineral maps leading to complete inventory of mineral resources. With its pool of mining engineers, geologists and ore dressing engineers it covered a wide variety of needs of the mining industry. In the last decade, with the change in the policy of Government, two very important activities were undertaken by IBM. The first being the processing and approval of mining plans and schemes of mining for all the mines in India and the second one being the implementation of rules for the protection of the environment. IBM accepted this challenge and has been successful in promoting the awareness about protection of the environment in the mines through the "Mines Environment & Conservation Week".
IBM also started imparting training to the industry personnel in the preparation of mining plans and also in the other fields.
Modern Mineral Processing Laboratory, Analytical Laboratory, and Pilot Plants were set up at Nagpur, Ajmer, and Bangalore.
In a nutshell, the IBM has been able to promote awareness amongst all sections of the mining industry, necessity and advantages of systematic mining and conservation of minerals and protection of the environment. The results of its ore dressing investigations have formed the basis of new commercial beneficiation plants and thus enlarged the mineral resource base. The IBM's clientele seeking technical consultancy covers a wide spectrum of small and large mines and many public sector organizations. IBM has been able to provide useful information to the industry through its publications and has been recognized as the Mines and Minerals Data Bank of the country.
Indian Bureau of Mines recruitment offers great career opportunities for several posts such as Associates. Interested candidates can pursue courses in M.Tech (Geoinformatics or Photogrammetry & Remote Sensing) Or M.Sc (Subjects of Natural Science / Environmental Science / Geology / Geoinformatics / Satellite remote Sensing) OR BE in Computer Science / Computer Engineering for a great career at IBM.
Official Address:
Indian Bureau of Mines 6 th Floor, Block 'D', Indira Bhavan, Civil Lines, Nagpur-440102 ,
Sarkari Naukri State-Wise