Birbhum Zilla Parishad Recruitment 2023 For District Coordinator
Birbhum Zilla Parishad Invites Application for District Coordinator, Assistant District Coordinator Recruitment 2023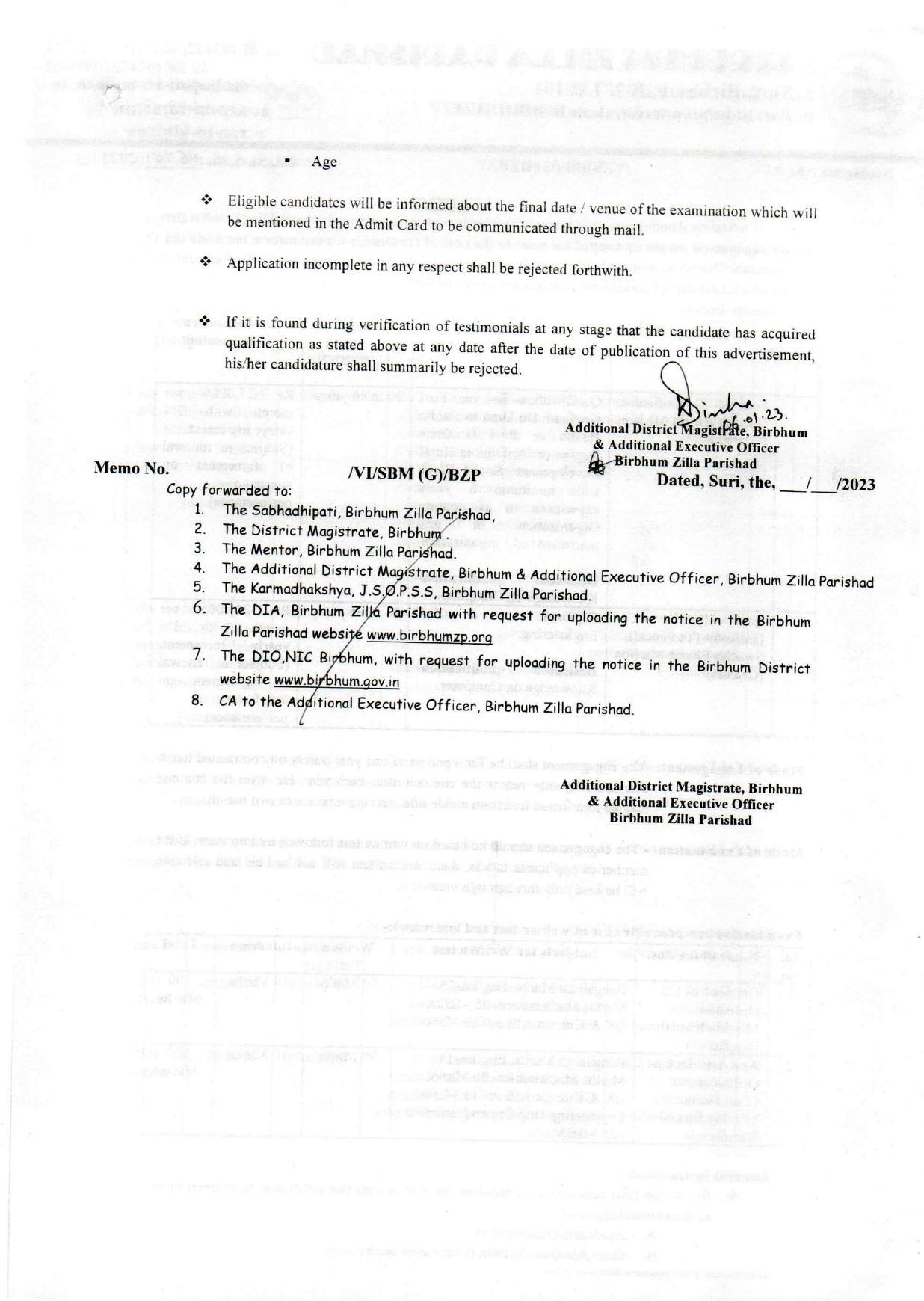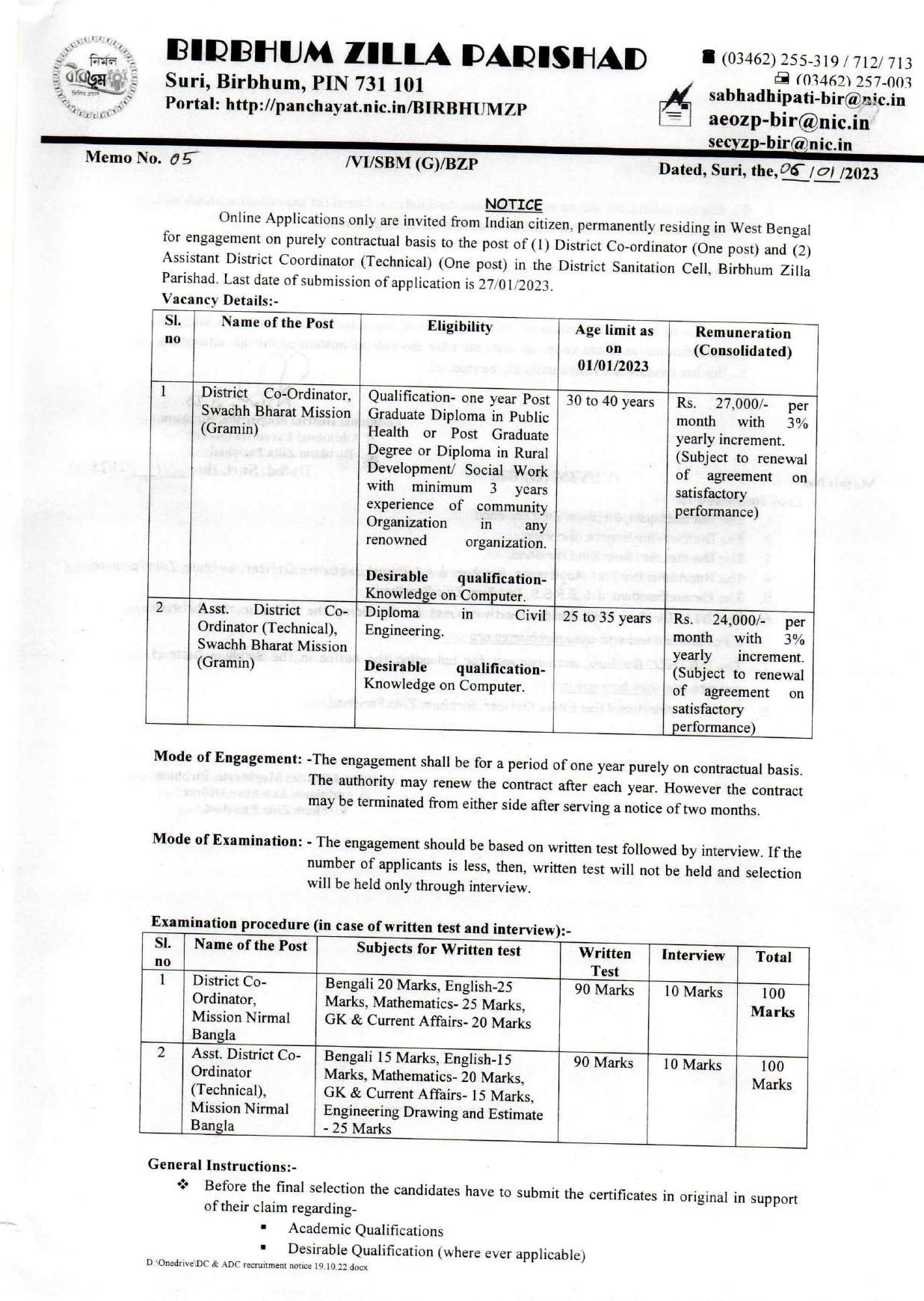 Birbhum Zilla Parishad Recruitment for following posts:
List of active jobs at Birbhum Zilla Parishad. The other Related Jobs Birbhum Zilla Parishad Recruitment Notification
Birbhum Zilla Parishad Invites Application for District Coordinator, Assistant District Coordinator Recruitment 2023
View Job Details
Last Date for application: 27th January, 2023
Expired Jobs
List of old jobs.
| Job Title / Posts | Last Date |
| --- | --- |
About Birbhum Zilla Parishad Recruitment
About Birbhum Zilla Parishad
Birbhum Zilla Parishad was established in year 1978, It's a local Government body at the district level in India, Birbhum Zilla Parishad function for, making social services like health and education including universalisation of primary education accessible to people residing in rural areas, Generation of self and wages employment for below poverty line (BPL),families. And also work for improving the social and physical infrastructure in the rural areas.
Zilla Parishad is a local government body at the district level in India. It looks after the administration of the rural area of the district and its office is located at the district headquarters. The Hindi word Parishad means Council and Zilla Parishad translates to District Council.
Official Address:
Birbhum Zilla Parishad Suri, Dist - Birbhum, PIN - 731101
Birbhum
,
West Bengal
731101
Phone:
03462-255712/255713/255339/253073
---
---
Frequently Asked Questions (FAQs)
How many vacancies are there?
There are 0 vacancies in total.
What is the Pay Scale for ?
The Payscale is as follows
When can I can apply for job at Birbhum Zilla Parishad
You can go through the offical document provided, and follow the instructions to apply online. Always follow the dates mentioned in the official PDF.
Where will I be placed if selected?
The selected candidate will be placed in
What is Birbhum Zilla Parishad Application Last Date
The last date to apply for Birbhum Zilla Parishad is 27th January, 2023
How can I apply for this job?
Complete information regarding this job is given on this page. Link to official document is also provided. The candidates are adivsed to go through it thorouly before Apply Online. If the job interests you and you are eligible for , then click on the apply online link given below. You can apply online. Remember the last date to apply for this job is 27th January, 2023