Govt HPCL Biofuels Limited (HBL) Jobs 2021-2022 - Sarkari Naukri
HPCL Biofuels Limited Recruitment 2021-2022 at hpclbiofuels.co.in HBL Jobs. Latest Job: HPCL Biofuels Limited (HBL) Invites Application for 47 General Manager and Various Posts.
HPCL Biofuels Limited Recruitment for following posts:
Expired Jobs
About HPCL Biofuels Limited Recruitment
About HPCL Biofuels Limited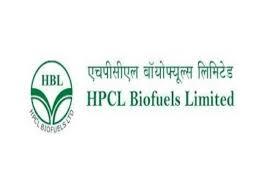 HPCL Biofuels Limited, a wholly owned subsidiary company of HPCL came into existence in the October 2009, the first among all Public Sector entities to get into production of Ethanol.
With a view to giving boost to the agriculture sector, reduce environmental pollution and conserve foreign exchange by the minimising import of fossil fuels, Government of India announced the Ethanol Blending Program to initiate the use of Ethanol bended Gasoline as an automotive fuel across the country.
HPCL was the successful bidder for acquiring two Sugar Mills namely Sugauli & Lauriya in the East & West Champaran District of Bihar. As a true pioneer, HPCL is the first PSU to step toward the production of green fuel. Both the mills are identical and have a 3500 TCD crushing capacity coupled with a 60 KLPD distillery and 20 MW cogen plants.
Official Address:
HPCL Biofuels Limited. 271, Road No. - 3E, New Patliputra Colony, Patna - 800013.
Patna
,
Bihar
800013
---
MySarkariNaukri.com is the best website to look for Hpcl Biofuels Limited government jobs or sarkari naukri for Hpcl Biofuels Limited. Get full details of Hpcl Biofuels Limited jobs such as eligibility criteria, number of posts, qualifications required, application process, Hpcl Biofuels Limited Jobs Recruitment process and lots more. Browse all 2021 Hpcl Biofuels Limited Government Jobs in India
Checkout the recent employment oppurtunities for Hpcl Biofuels Limited in Government Sector. We have the latest jobs for Hpcl Biofuels Limited in India. We are the first to announce any recruitment for Hpcl Biofuels Limited as soon as it is announced.
Start your job search for Hpcl Biofuels Limited today - for FREE!
Register now, and keep informed about all the government jobs for Hpcl Biofuels Limited for FREE. You can also get Hpcl Biofuels Limited Government Job alerts through Mobile.