Array
Array
Array
Ibbi Jobs
Govt Insolvency and Bankruptcy Board of India (IBBI) Jobs 2019-2020 - Sarkari Naukri
IBBI Recruitment for following posts:
Research Associate ( 10 Posts)

View Job Details

Last Date for application: 1st April 2019

Job Location: Connaught Circus, New Delhi

Pay Scale: INR40000

Consultant ( 2 Posts)

View Job Details

Last Date for application:

Job Location:

Pay Scale: INR110000

Officer Grade A (Assistant Manager) ( 18 Posts)

View Job Details

Last Date for application: 14th March 2018

Job Location: Anywhere in India, Anywhere in India Last Date: 14th March 2018 Full-time / Part-time / Contract / temporary / seasonal / internship Number of Vacancy: 18 Posts Educational Qualification: CA / CS / CMA / LL. B. / MBA with Finance / Masters in Economics /Masters in Commerce Preference: (a) Pass in Limited Insolvency Examination; (b) Higher Qualification than Essential Qualification; (c) Two or more of the essential qualifications; These must be from a Recognised University / Institution. Candidates applying would be expected to be computer literate and conversant with MS Office

Pay Scale: INR40000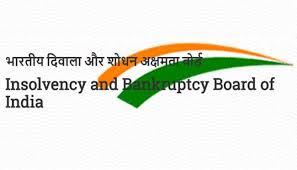 Website: http://www.ibbi.gov.in
7th Floor, Mayur Bhawan, Shankar Market, Connaught Circus, New Delhi -110001
New Delhi
,
India
110001
Phone: +91 11 2346 2900
Fax:
MySarkariNaukri.com is the best website to look for Ibbi government jobs or sarkari naukri for Ibbi. Get full details of Ibbi jobs such as eligibility criteria, number of posts, qualifications required, application process, Ibbi Jobs Recruitment process and lots more. Browse all 2019 Ibbi Government Jobs in India
Checkout the recent employment oppurtunities for Ibbi in Government Sector. We have the latest jobs for Ibbi in India. We are the first to announce any recruitment for Ibbi as soon as it is announced.
Start your job search for Ibbi today - for FREE!
Register now, and keep informed about all the government jobs for Ibbi for FREE. You can also get Ibbi Government Job alerts through Mobile.