District Court Deoghar Recruitment 2023 for 41 Peon and Various Posts
District Court Deoghar Invites Application for 41 Peon, Watchman and Various Posts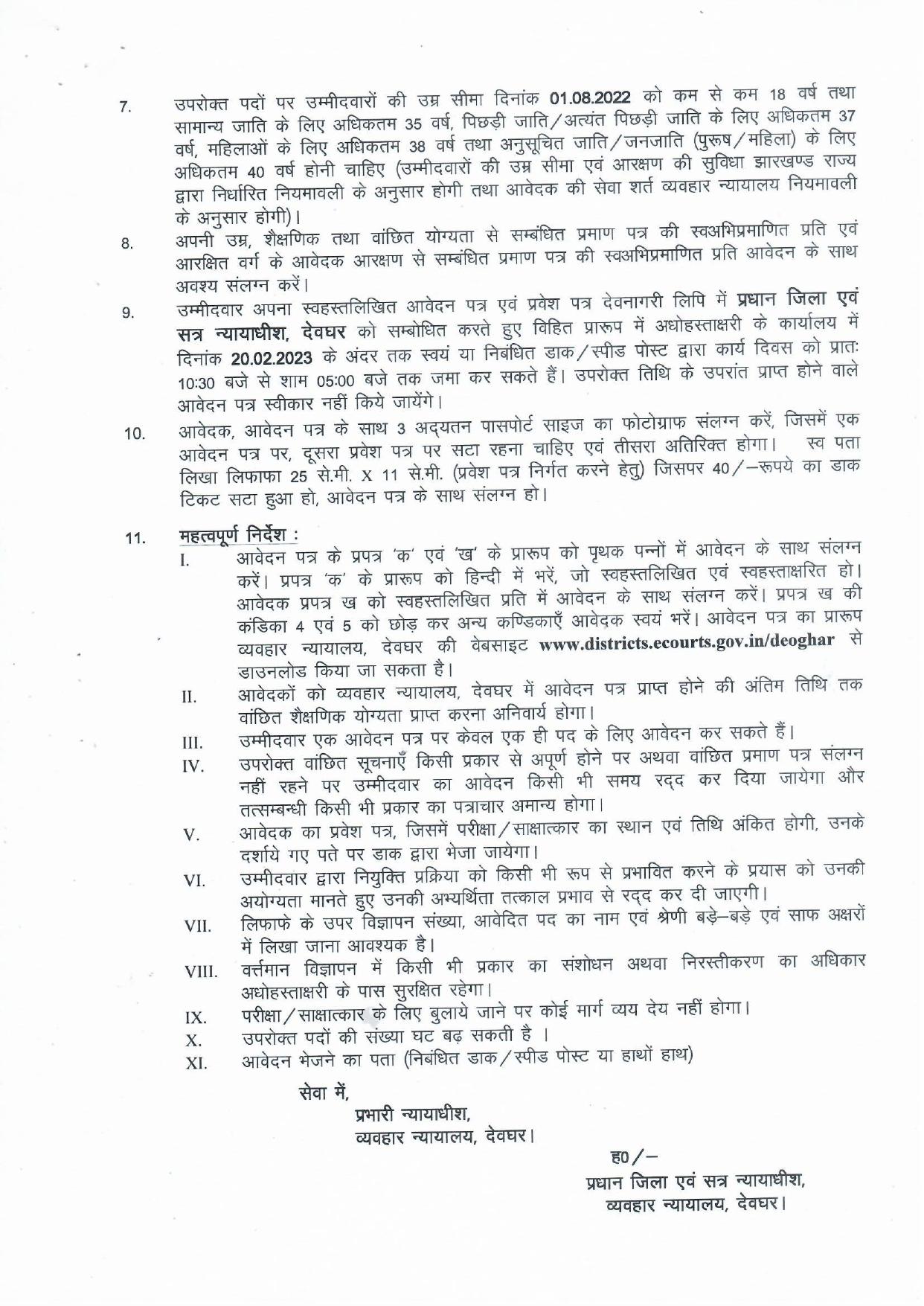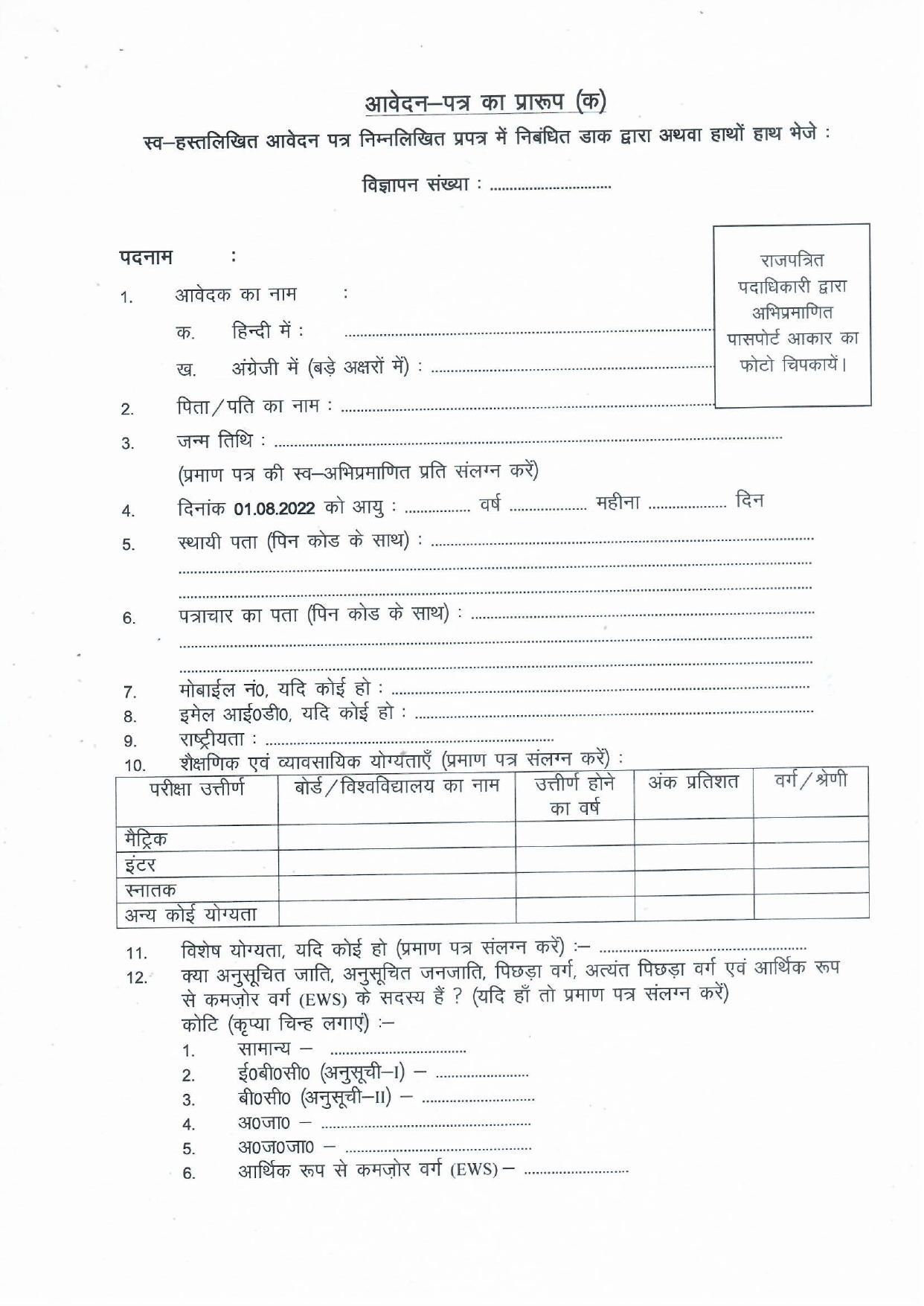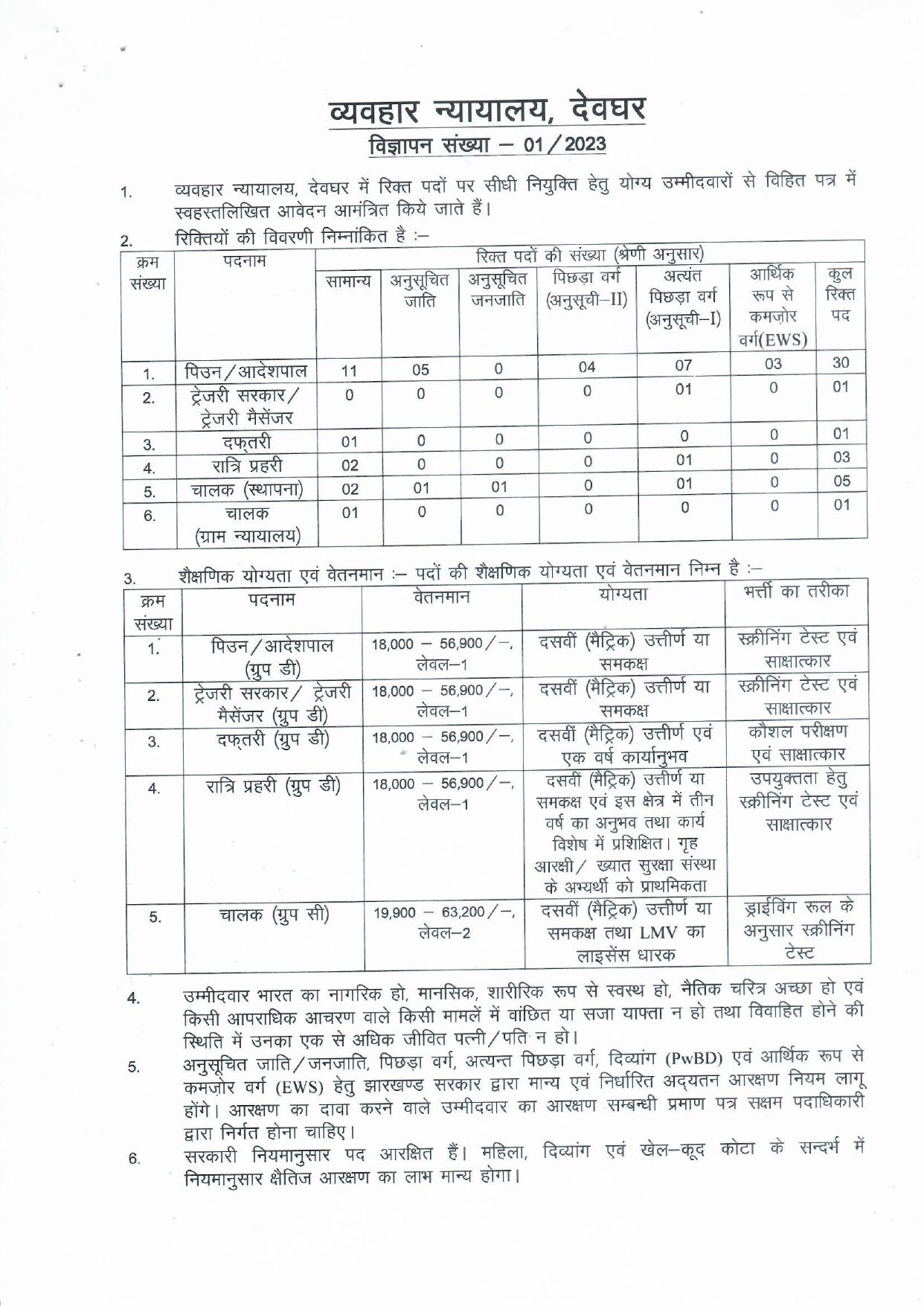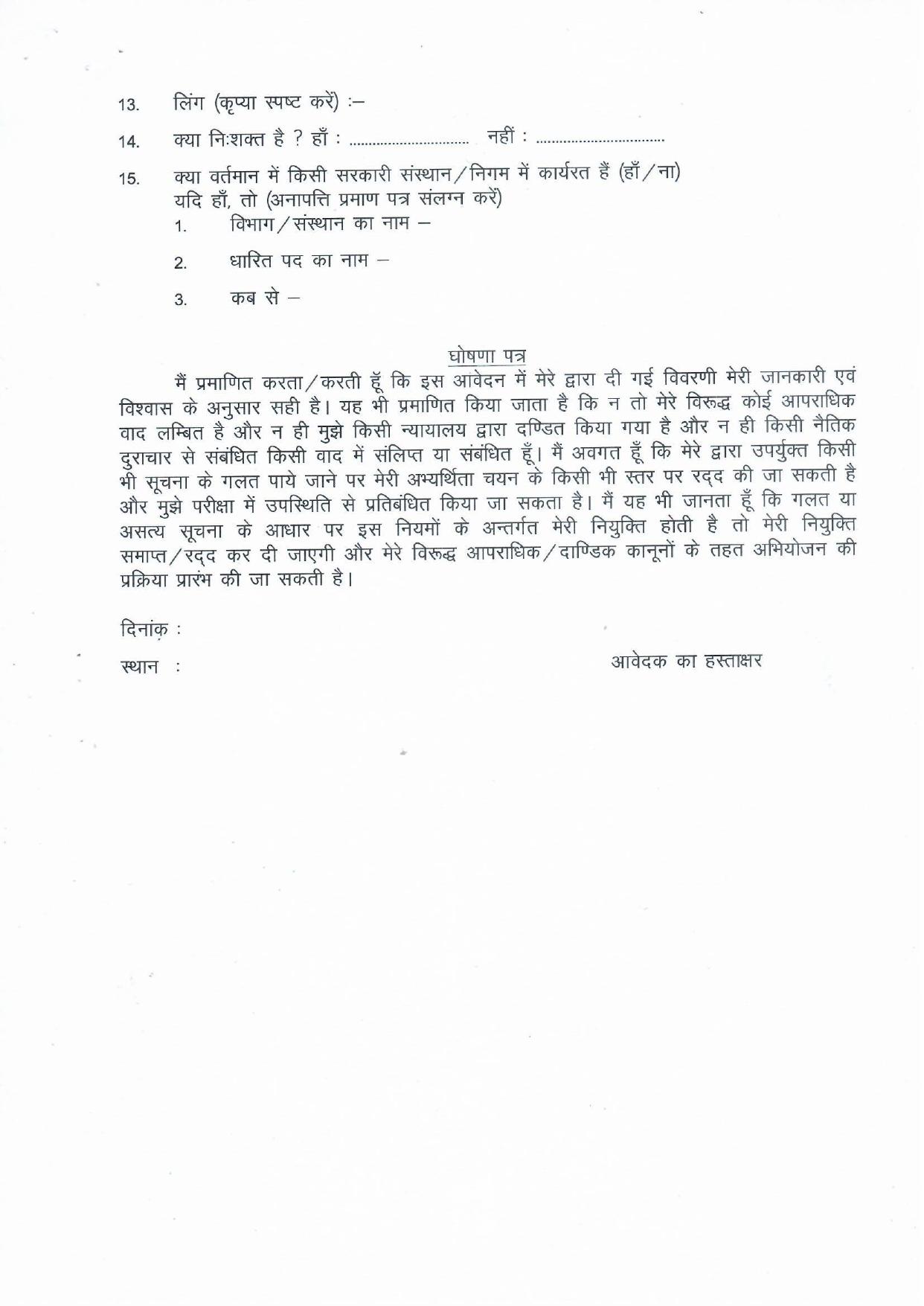 District Court Deoghar Recruitment for following posts:
List of active jobs at District Court Deoghar. The other Related Jobs District Court Deoghar Recruitment Notification
District Court Deoghar Invites Application for 41 Peon, Watchman and Various Posts
View Job Details
Last Date for application: 20th February, 2023
Expired Jobs
List of old jobs.
| Job Title / Posts | Last Date |
| --- | --- |
About District Court Deoghar Recruitment
About District Court Deoghar
The District Court Deoghar is a court of law located in the city of Deoghar in the state of Jharkhand, India. It has jurisdiction over the Deoghar district and hears cases related to civil and criminal matters. The court is headed by a District Judge, who is assisted by other judicial officers such as Additional District Judges, Civil Judges, and Judicial Magistrates. The court also has a number of support staff, including clerks, stenographers, and bailiffs. The court's main function is to provide justice to the people of the Deoghar district and to ensure that the rule of law is upheld in the region.
Official Address:
Williams Town, Deoghar, Jharkhand 814112
Deoghar
,
Jharkhand
814112
---
---
Frequently Asked Questions (FAQs)
How many vacancies are there?
There are 0 vacancies in total.
What is the Pay Scale for ?
The Payscale is as follows
When can I can apply for job at District Court Deoghar
You can go through the offical document provided, and follow the instructions to apply online. Always follow the dates mentioned in the official PDF.
Where will I be placed if selected?
The selected candidate will be placed in
What is District Court Deoghar Application Last Date
The last date to apply for District Court Deoghar is 20th February, 2023
How can I apply for this job?
Complete information regarding this job is given on this page. Link to official document is also provided. The candidates are adivsed to go through it thorouly before Apply Online. If the job interests you and you are eligible for , then click on the apply online link given below. You can apply online. Remember the last date to apply for this job is 20th February, 2023